Prom Night
You're INVITED to Emma's Bridal Boutique's Prom Extravaganza!
Celebrating that one amazing night that makes every day of school worthwhile.
Get ready to get fancy, show off your style & party with friends in the perfect prom dress.
Why shop 1 designer when you can shop 10 at the GOAT Prom Event?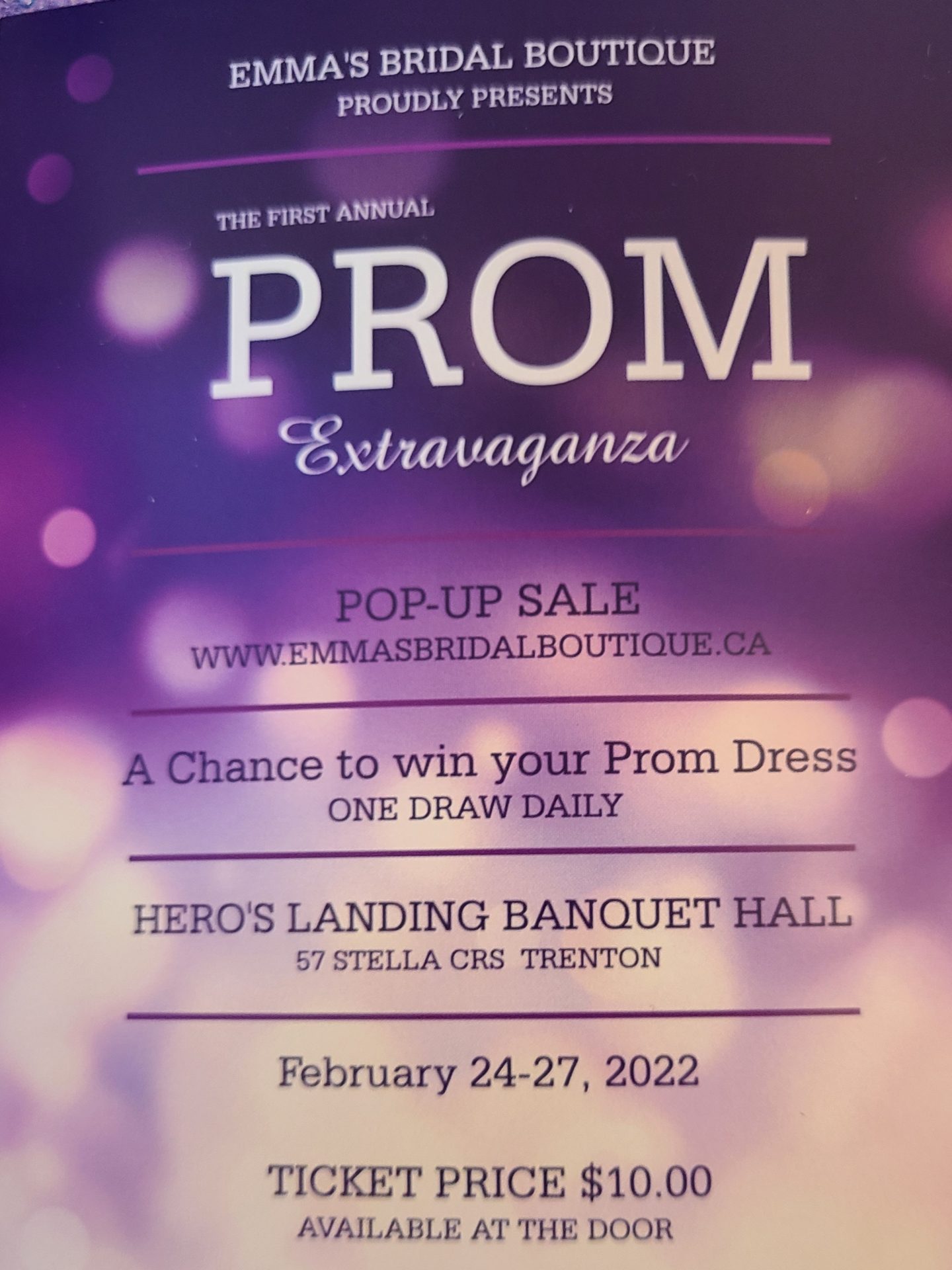 Prom Extravaganza
Presented by Emma's Bridal Boutique
Hero's Landing Banquet Hall (57 Stella Crescent, Trenton)
February 24 – 27th, 2022
Tickets only $10 *your guests attend free* buy tickets at the door or at Emmas Bridal Boutique
Thursday 4-8     Friday 4-8
 Saturday 10-4     Sunday 11 -4
Featuring gowns by
Flair Prom New York, Amarra, J'Adore, Sydney's Closet, Ellie Wilde, Colette, Alyce Paris, Private label Alyce Paris, Ed Young, Cinderella Divine
Your ticket gets you free swag, a live DJ and a chance to WIN YOUR PROM DRESS!
(Up to $500 retail, one giveaway a day – you don't have to be present to win, no purchase necessary)
Enjoy Instagram moments with your bestie in our Bougie Lounge, private change rooms, no appointments required.  Browse through the largest, most unique collection of prom dresses you could ever ask for!
4 days only!
Don't miss this amazing event
hosted by
Emma's Bridal Boutique
Your prom destination for 2022
Prom only comes once in a lifetime, let's start making memories…together